Italy have unveiled a new, commemorative green kit, which will be worn for the first time against Greece this Saturday.
The 'Renaissance' strip recognises the new generation of Italy players coming through and also the national team's 2-0 win against Argentina at the Olimpico in 1954 – the only time they have previously worn green.
Back then, green was the default colour of the country's youth teams, with blue considered a privilege for those playing in the senior squad.
Additionally, green makes up one third of the Italian flag.
The shirt sports a Renaissance-esque pattern all over, while the badge and Puma logo are coloured gold.
It is finished off with navy on both the collar and cuffs and will be debuted when the Azzurri take on Greece in their next Euro 2020 qualifier.
The fixture is similarly being held at the Olimpico, and it promises to be even more of a special occasion as Italy can book their place in the Finals with victory.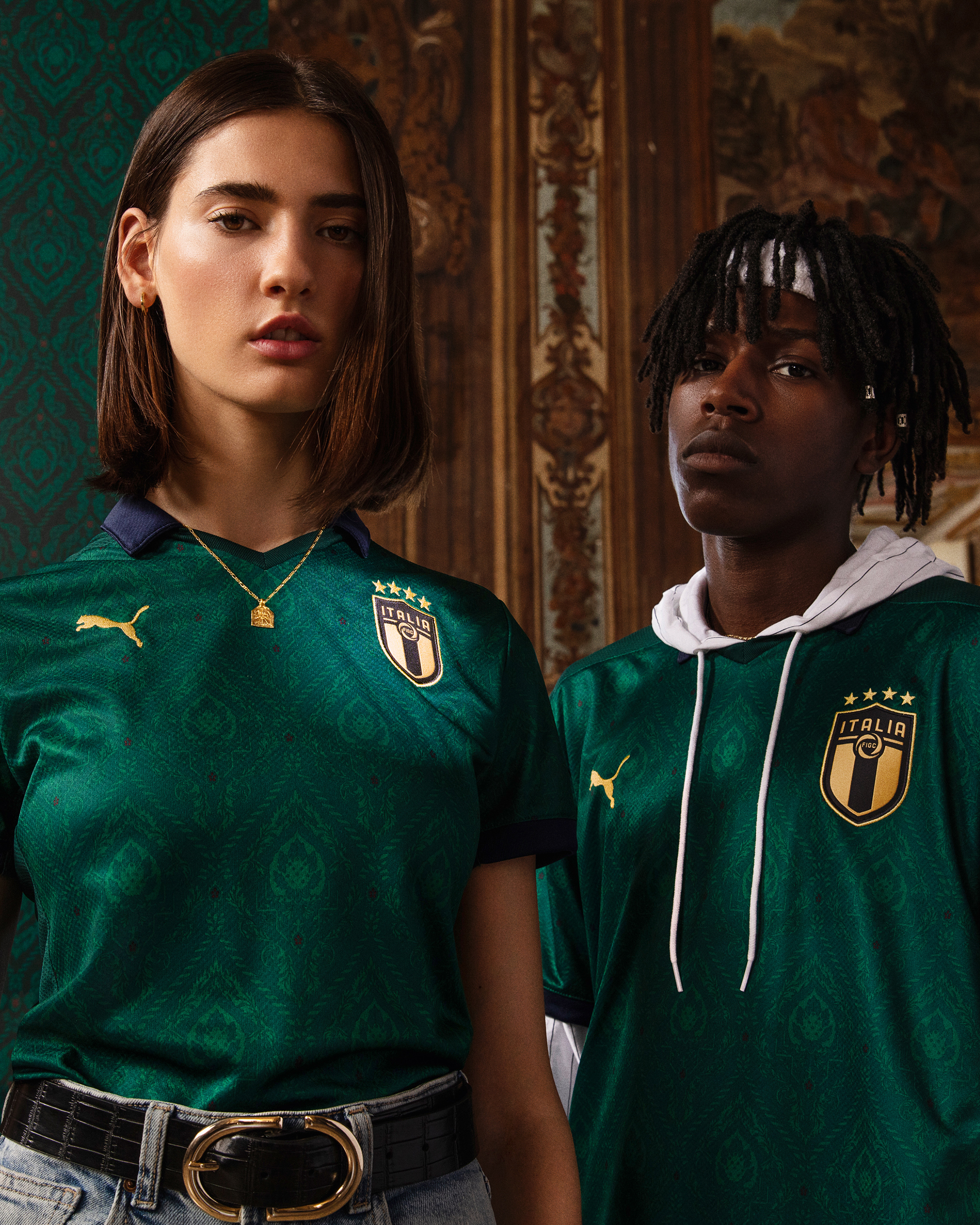 Image credit figc.it